Streamlined Logistics: 3PL for Shippers and Carriers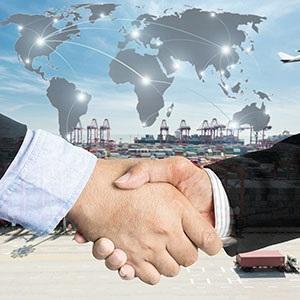 Ever wonder how a logistics provider works? Here's what it takes: a warehouse, a cross docking area, and a location in North Portland's shipping hub. At Freightwest, we offer these amenities and more with our streamlined logistics in Portland.
The complexities involved with shipping and carrying your products should be handled by professionals with a long-running and stellar reputation. That's where Freightwest International comes in. Whether you're moving freight domestically or abroad–by air, sea, rail or truck–we handle it so you don't have to.
---
Portland 3PL: Logistics for Transportation, Warehousing, and More
LTL and Trucking Services
Whether you need a truck load, van, or less-than-truckload (LTL) service, Freightwest sets you up with the right carrier at the right cost. Our job is to work the way your business works, by streamlining your delivery of goods and saving you money where we can.
LTL Services: For less-than-truck loads, we match your freight with a truck driver who can go the distance to make the delivery safely and securely.
Refrigerated Trucks and Vans: For perishable cargo like meat, dairy, or other foods, we hire carriers who specialize in this kind of transport.
Flat Bed Trucking: We have flatbed trucks of different sizes and carrying capacities to accommodate goods that fit any of the criteria
Heavy-Haul Trucking: For heavy loads requiring tractor-trailer combos, we provide a solution.
Wide Load:
Expedited OTR:
---
Container Transport
Ship By Train, Vessel or Truck
Our location in North Portland's shipping district allows us to ship transport containers via rail, sea, or road. Our logistics company offers shipping methods to fit your timeline, budget, and bottom line.
No matter your type of cargo, we will offer a free and competitive estimate for your goods to be shipped. Every day, we manage the logistics from LTL to over-sized freight, so that your business continues to run like clockwork. Contact us today, and we will set you up with a truck to fit your cargo's specifications.
---