About Our Portland Trucking Services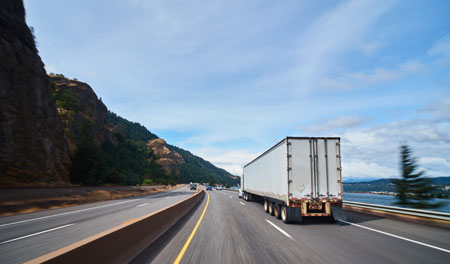 Companies, farms, and manufacturers around Portland Metropolitan compete with each other for fast and reliable transport of their commodities. At FreightWest Global, we understand the importance of having trucks on call to haul any type of freight any time, anywhere, and at any capacity. Whether you have Less-Than-Truckload (LTL) cargo, or a truckload of produce, we handle your shipping logistics and more. Whether you have a wide load that needs to travel cross-country, or goods that need constant refrigeration, Freightwest will connect you with excellent trucking services.
---
Heavy-Haul Trucking
For heavy loads requiring tractor-trailer combos, we provide a solution. Plus, we take care of escort, permit, and legal dimension requirements so that your freight gets from A to B safely and legally.
Trucks For Size or Shape of Freight
For oddly shaped goods that won't normally fit into a confined space
For goods that need to be loaded from a crane
For freight that needs to be loaded from the side
---
Other Trucking Options:
No matter your type of cargo, we will offer a free and competitive estimate for your goods to be shipped. Every day, we manage the logistics from LTL to over-sized freight, so that your business continues to run like clockwork. Contact us today, and we will set you up with a truck to fit your cargo's specifications.
Refrigerated
Hazmat
Flatbed
Heavy haul
Wide load
Expedited OTR
---
We Connect You With The Right Truck for the Job
At FreightWest, our job is to help provide the right truck for your cargo, period. We take the time to factor in your timeline, budget, and delivery site, so that you can focus on your business' bottom line and profit.
---